Contract Fleet Maintenance
Your Fleet. Our Maintenance. Unstoppable.
Rush Truck Leasing is serious about keeping your fleet on the road. When you own your fleet, a contract for a professional maintenance program designed just for your needs is the key to simplifying vehicle upkeep and maximizing all-important fleet uptime.
Explore Maintenance Plans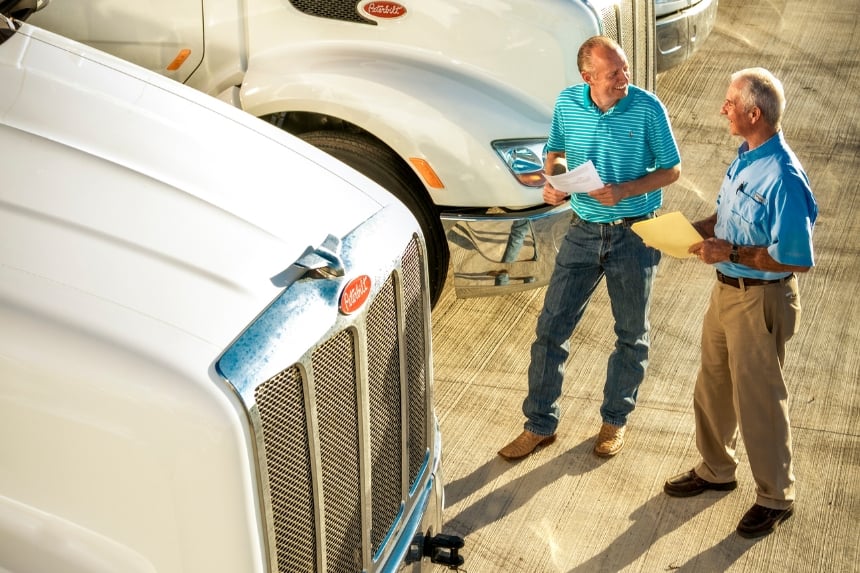 Customized Contract Maintenance.
Our contract maintenance plans aren't one-size-fits-all. They're customized for the specific needs of your operation: the age and condition of your fleet, routes traveled, vehicle mileage, products hauled and type of application. You also choose the mix of services that suits you best: all maintenance services or just preventive maintenance plus tire and brake replacement for example, with the balance of maintenance billed at our preferred pricing discounts on parts and labor.
How you design your maintenance plan is up to you. With a wide network of service locations across the U.S., maintenance for your fleet is never far away.
Peace of Mind.
A contract maintenance plan from Rush Truck Leasing for your owned equipment also gives you peace of mind, knowing that our expert technicians, unrivaled parts inventory and service network keep your fleet up and running.
Our thorough, preventive maintenance program gives you and your drivers confidence that your fleet is road-ready for peak performance. We track the PM intervals specific to your equipment type and operation and let you know when they are due for service, taking the burden off you.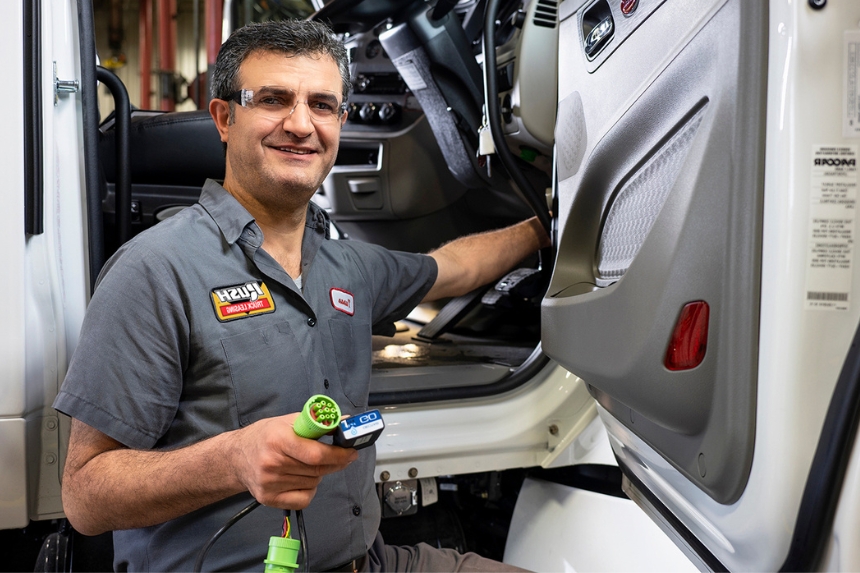 Bringing Cost-Effective, Expert Fleet Maintenance to You.
You'll enjoy simplified operations with a contract maintenance plan from Rush Truck Leasing. Eliminate the need for operating your own maintenance facility and committing precious resources to technician recruiting, training and extensive parts inventory.
If you own your own maintenance facility, the Rush Truck Leasing Dedicated Facility program brings our maintenance expertise right into your shop, with our supervisors managing your facility and our trained technicians maintaining and repairing your fleet. Transferring maintenance responsibility to a source with the scale to do it cost-effectively is a smart move.
Get in Touch.
You own your fleet. We'll own keeping it rolling with customized maintenance that's the best in the industry. Contact Rush Truck Leasing today to learn more about our contract maintenance plans built for your business.