Truck Leasing vs. Ownership
The Case for Full-Service Truck Leasing. Stronger Than Ever.
If you operate a commercial truck fleet, you've probably asked yourself: Should I lease or own my trucks? It's an important question, and your decision has business ramifications affecting everything from cash flow and operations to fleet management and personnel. Further, is leasing or owning an all-or-nothing choice? Or can you mix both options?
Rush Truck Leasing can help guide you in making the right choice for your business. We consider factors such as your operation type, financial implications, routes, seasonality of your equipment needs and your company's preferences when developing a plan that's right for you.
Learn about the benefits of full-service leasing.
Contact Us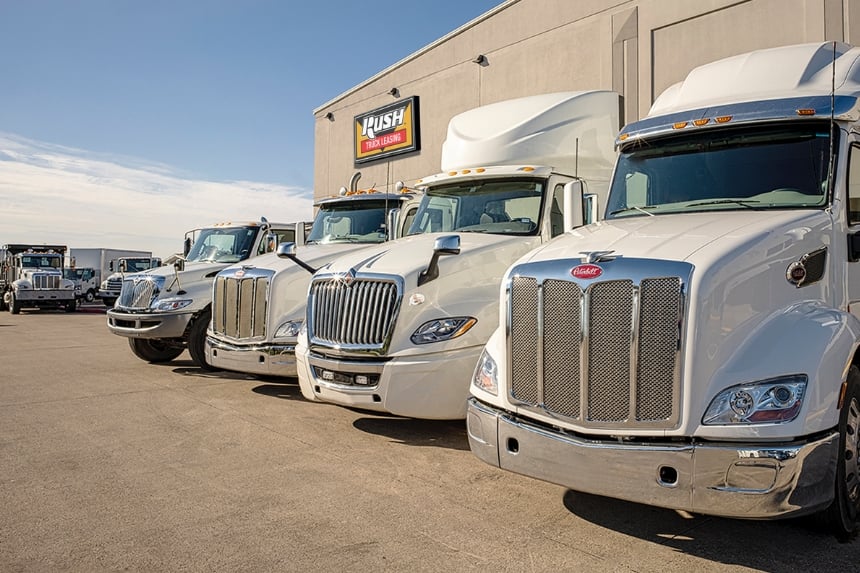 Leave Your Fleet Challenges Behind with Rush Truck Leasing.
We hear it all the time from our customers. One of the biggest benefits of commercial truck leasing is freedom from the majority of fleet issues that ownership entails. Maintenance, safety, compliance, truck acquisition and disposal — all sizable ownership burdens that a leasing strategy helps eliminate.
Rush Truck Leasing handles your fleet issues top to bottom. You get out of the challenges of fleet ownership and are freed up to focus on your company's core capabilities and growing your business.
Full-Service Leasing Benefits.
Our team is always here to answer your questions about the benefits of leasing vs. owning your fleet. Here are some of the many advantages a full-service lease from Rush Truck Leasing provides:
Cash Flow.
Leasing frees up precious capital for investment into your business instead of funneling it into depreciating assets.
Vehicle Optimization.
Leasing creates the ideal usage plan for commercial trucks by running them only for their optimal useful life, avoiding the pitfalls of keeping aging equipment for too long.
Simplified Accounting.
Avoid large, often unexpected expenditures that happen throughout the life of an owned fleet — major repairs, towing, tires, etc. — with a fixed budget that's part of your full-service lease.
Reduced Risk.
Better manage your risks. Take residual risk from vehicle disposal and the chance of being upside-down with declining assets out of the equation. Leased trucks are simply turned in at the end of the lease and new units are picked up.
Less Hassle.
If disposal of fleet assets isn't one of your business's core competencies, why take on the hassle and uncertainty? Leasing lets you avoid the whole process so you can keep your business focused on what it does best.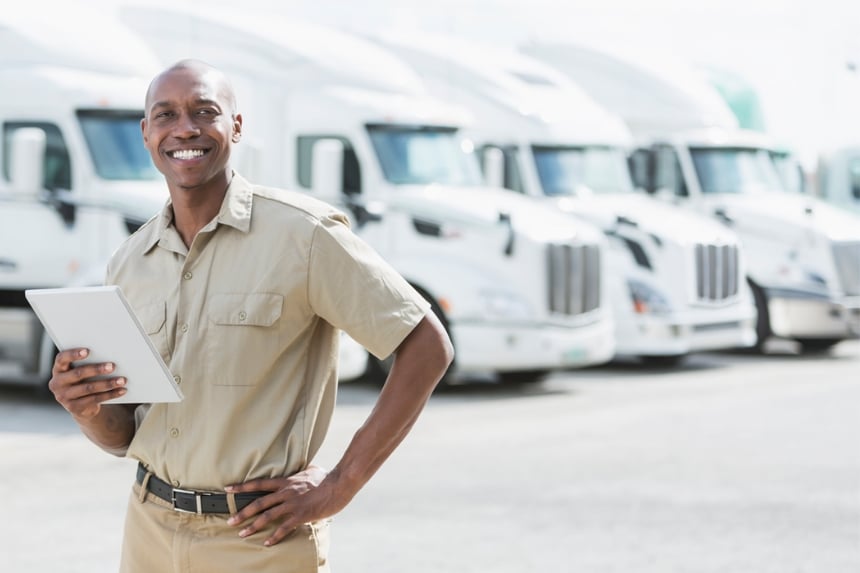 Leasing vs. Owning Your Fleet. Get the Facts.
Leasing a commercial fleet can have real financial upside and help your business drive out costs. It's important to consider all factors when deciding whether to lease or own including:
Total cost per mile of your fleet
Internal cost of capital of your business
Administrative and management time spent per month dealing with fleet needs
How your costs compare to other similar size and type fleets
What is your business's core competency
Using your data, Rush Truck Leasing can perform an in-depth lease vs. ownership analysis for you using benchmarks from trusted independent sources and our data analysis from operating one of the largest lease fleets in the country. From this analysis we will present you with a comprehensive cost comparison and benchmark of how your fleet performs compared to other similar fleets.
Determine What's Best for Your Business.
Need fleet acquisition information and advice? Contact us. We're ready to help.