Commercial Trucks for Rent
The Right Rental Truck for the Job.
Whether you're looking for a short-term rental truck to meet sudden demand in your business or need rental vehicles to fill out your fleet for the longer term, Rush Truck Leasing has the right truck for the job. Our commercial-grade rental fleet is designed for business use, not the light-duty consumer trucks that are offered by other rental companies. We won't steer you to a lesser vehicle that doesn't fit your operation perfectly.
Need reliable rental trucks right away?
Request Reservation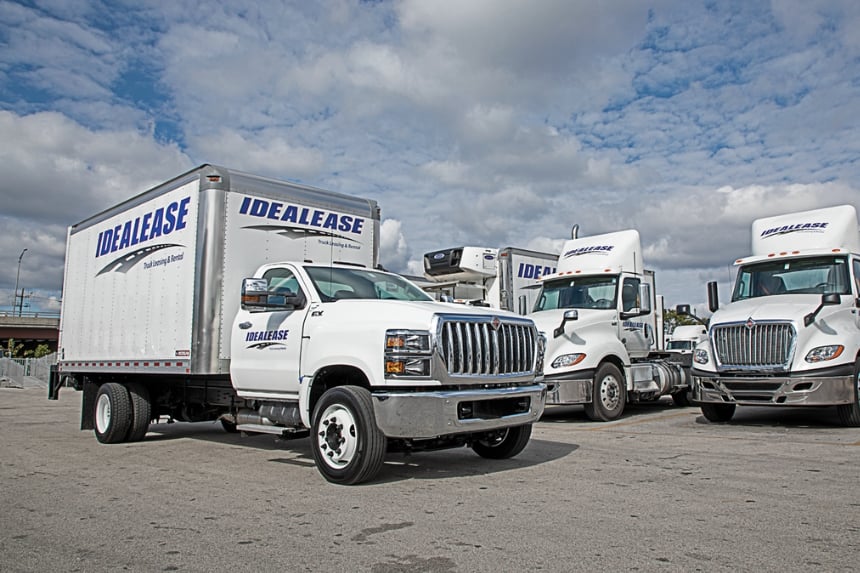 Rental Trucks Built for Business.
Our rental fleet is built for commercial use. Reduce the risk of renting the wrong truck, and ensure you have the specs you need:
Dock-high vehicles
Forklift-capable
Heavy-duty suspensions
Lift gates
Ramps
Power connections and cords for trailer lift gates
Why Rent from Rush Truck Leasing?
Get high-quality, industry-leading commercial trucks from International®, Peterbilt® and other popular brands that drivers are proud to drive.
Choose from a wide variety of late-model year vehicles.
Keep costs down by renting fuel-efficient trucks.
Be confident that you're renting only trucks that are clean, dependable and have been well-maintained by our superior service.
Commercial-Grade Rentals. The Specs You Expect.
Our rental fleet has the trucks you need:
Dry van straight trucks.
Refrigerated van straight trucks.
Flatbed straight trucks.
Single axle day cabs.
Tandem axle day cabs.
Tandem axle sleepers.
Flatbed, dry van and refrigerated trailers.
Don't see what you're looking for? Contact Us, and we'll help source the right vehicle.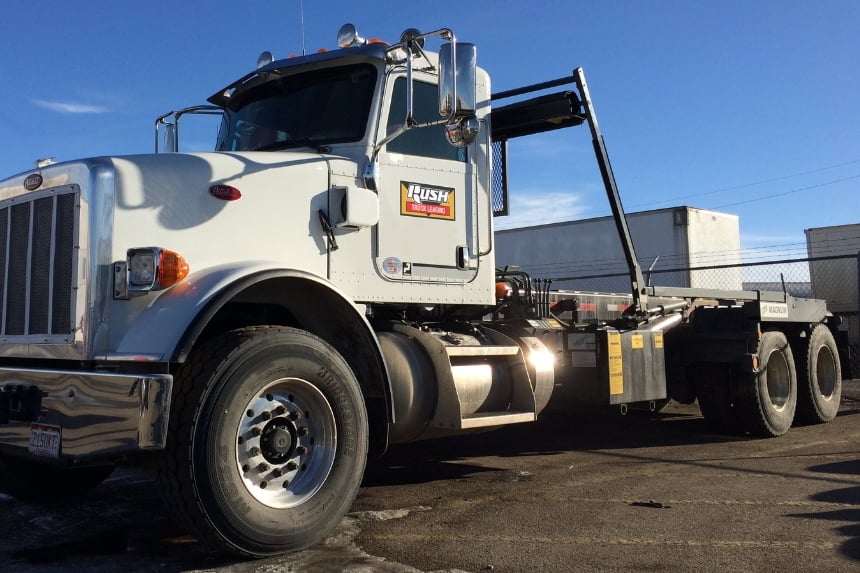 Vocational Vehicles for Added Versatility.
Rush Truck Leasing offers daily and long-term vocational and specialized equipment rentals to get any job done:
Tandem axle roll-off trucks.
Tractors equipped with wet kits, product pumps and drop axles.
Yard tractors.
Need a different vocational vehicle for your job? Get in touch, and we can help you locate it.