Comprehensive Truck Maintenance
Commercial Truck Maintenance to Maximize Your Fleet Uptime.
Out on the road. That's where a full-service lease with comprehensive maintenance from Rush Truck Leasing keeps your fleet. As part of every full-service lease, we provide a clearly outlined, complete maintenance plan that doesn't cut any corners. Our team of professionals pays meticulous attention to your vehicles, fleet and needs. Standard features include regular preventive maintenance schedules, multi-point service checks, thorough vehicle washing as well as tire inspection and replacement to keep your fleet running strong.
Contact Us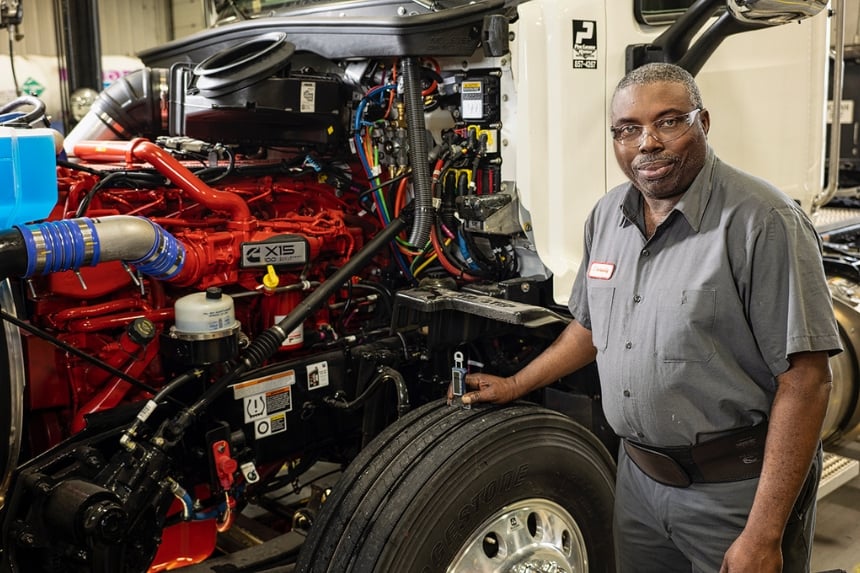 All-Inclusive Services.
All services, including parts and labor costs, that are a result of normal equipment wear and tear are included in your full-service lease. Examples include:
Scheduled preventive maintenance.
Routine oil changes and lubrication.
Brake adjustments and replacement.
Clutch adjustments.
Tire replacement.
Annual DOT inspections.
Preventive Maintenance.
The only thing that beats quick resolution of a vehicle service issue is not having the issue in the first place. Rush Truck Leasing optimizes your fleet uptime with a proactive, preventive maintenance program that accommodates your schedule. We'll identify when your equipment is due for service, alert you in advance and schedule the service when it's convenient for your business.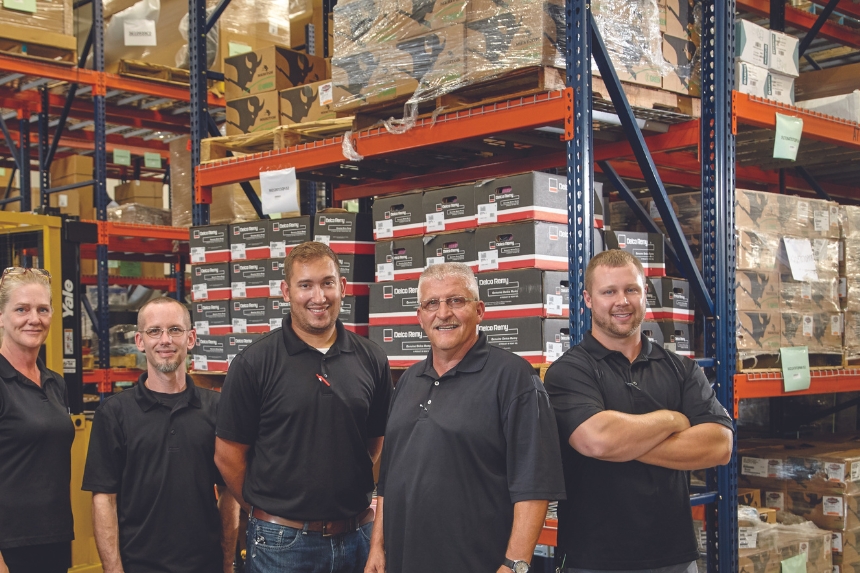 Massive Commercial Truck Parts Inventory.
When your truck needs a part, you can't afford to wait. All Rush Truck Leasing locations have large, on-site inventories of the most common replacement parts and needed supplies. And if we don't have the part you need in stock, we have access to North America's largest parts inventory through our connection to Rush Truck Centers.
Mobile Service.
If maintenance on-site at your location is a better fit for your company, Rush Truck Leasing can provide a mobile service plan for scheduled maintenance, including PM service and minor vehicle repairs.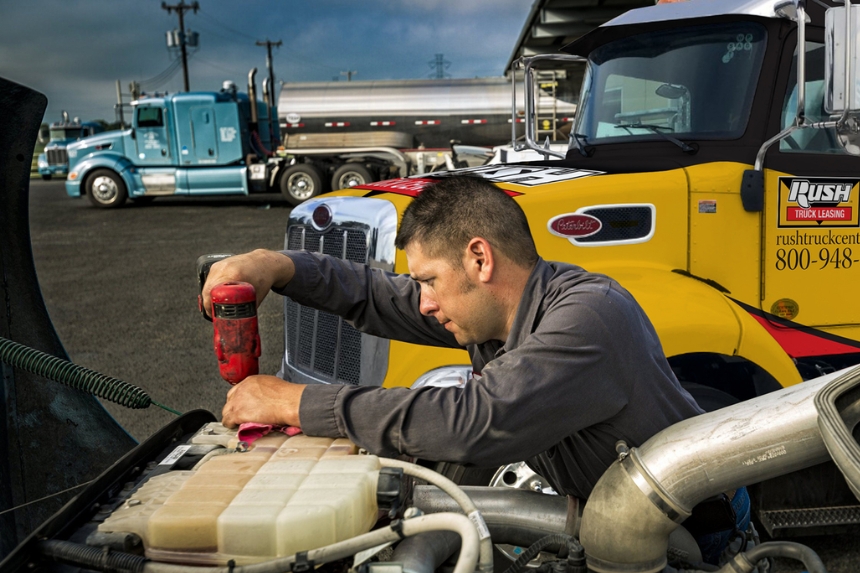 24/7 Roadside Assistance.
When issues on the road do arise, Rush Truck Leasing has you covered. Our 24/7 roadside assistance program — included in every full-service lease — is your on-call resource for mechanical breakdowns, towing services, tire issues, rental replacements and lockouts. It's assurance that help is on the way whenever you need it. Our operations offer:
24/7 access to highly trained service coordinators ready to help with any situation.
Service coordinators who handle all repairs and logistics, freeing you up to focus on your business.
The latest technology and communications systems for immediate troubleshooting.
A network of over 34,000 service providers across the U.S. and Canada for quick resolution.
Contact Us.
Contact Rush Truck Leasing about our full-service leasing solutions, including comprehensive maintenance for your fleet.